Podcasts exist for almost any niche, and Scripture memory is no exception.
If you're the kind of person who love to memorize the Bible, there's good news and bad news. The good news is that there are a few Bible memory podcasts out there, but the choices are limited. Why?
Just as we might start out strong in our determination to memorize scripture, many podcasts on scripture memory started out strong during the pandemic year, and then quickly fizzled out.
There are some individual episodes within podcasts that are very encouraging on the subject of scripture memory, but that is not the main subject of the podcast.
Many scripture memory podcasts focus on rote learning–on the theory that hearing the verse(s) over and over will aid in the memory of the verses. So instead of focusing on Bible memory per se, they're actually just saying a passage over and over again.
Let's take a look at some of the best Scripture memory podcasts (and podcast episodes) that are available for you to listen to.
The Best Scripture Memory Podcasts
The following are the only two active podcasts worth adding to your listening rotation. They both offer great resources, interviews and plenty of actionable tips for your Scripture memory journey.
Memorize What Matters (Bible Memory Goal)
This podcast is an extension of the Bible Memory Goal website and Scripture Memory YouTube channel, hosted by Josh Summers. This encouraging podcast has been publishing weekly episodes since May of 2022.
Josh has interviews with heroes of Bible memorization, explores various memory techniques and the "why" of memorization. There is also an online community sponsored by the podcast as well as helpful resources available at the website, including charts and posters, stickers, and shirts and sweatshirts.
The Scripture Memory Podcast (Scripture Memory Fellowship)
This podcast is relatively new as a podcast, having begun in March, 2022 as a ministry of Scripture Memory Fellowship. It includes practical memory tips for memorizing scripture as well as encouragement for those who have been at it for a while.
The ministry itself has existed for over 50 years, and they have numerous resources available on their website, including scripture memory courses for all ages, memorization plans and digital resources. The big thing they sponsor is a Bible Memory Camp for kids in the US every summer.
Inactive Podcasts about Bible Memory
Unlike the Memorize What Matters and Scripture Memory Podcast above, the following is a list of Bible memory podcasts that were active at one time but are no longer being updated. Even still, these podcast may prove helpful, particularly as you pursue the memorization of "essential" verses.
Master of Memory Podcast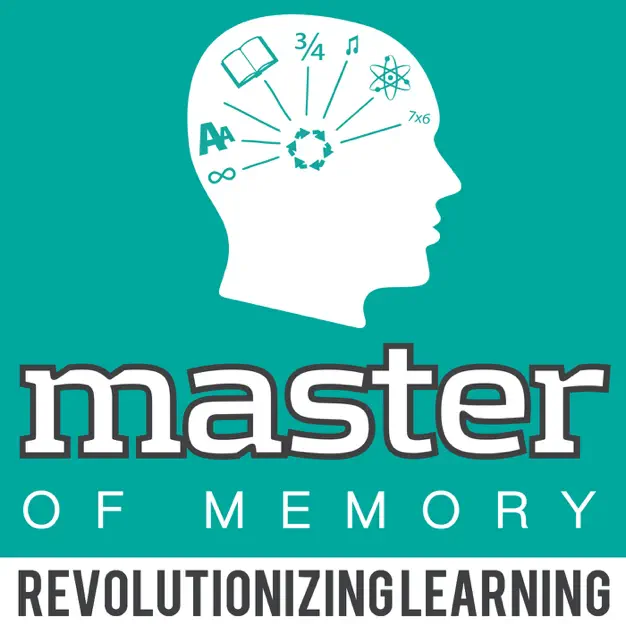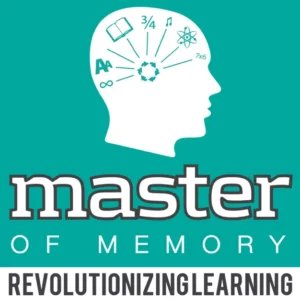 Timothy Moser host this podcast which covers primarily methods of memorizing anything, not just the Bible.
However, in the 300 episodes produced, there are a number dealing with memory systems for memorizing specific sections of Scripture, including the Ruth, Proverbs, the Sermon on the Mount, I Corinthians, Philippians, Colossians, I Peter and Revelation.
Listen on Apple Podcasts or Google Podcasts
Bible Memory For All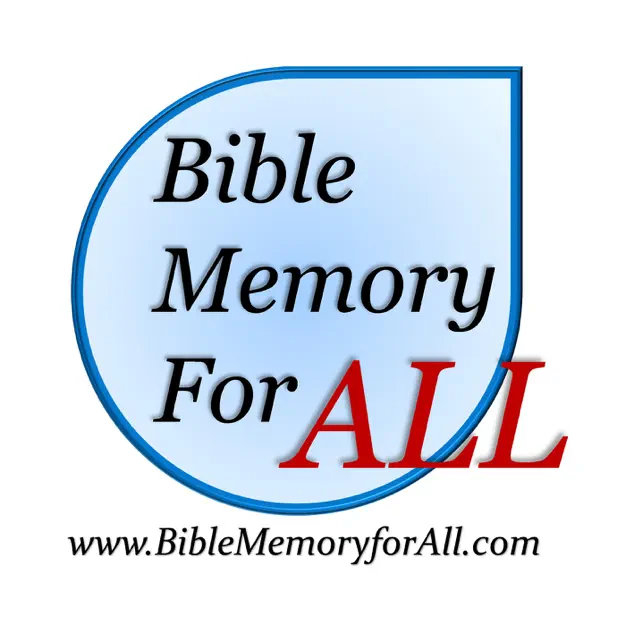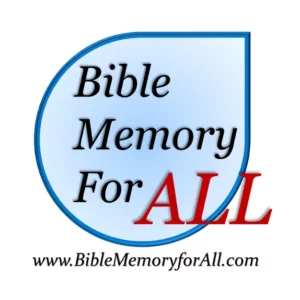 This podcast is a ministry of Bible Memory for All, an online resource for those memorizing Scripture.
The 80 available episodes were recorded between 2013 and 2016 with each episode averaging about 10 minutes in length.
The host shares insights about a specific verse or passage, and then recites the verse or passage several times as an aid in memorization. Some cover only one verse, or sometimes there are a series of podcasts for longer passages.
Listen on Apple Podcasts
Scripture Memory Project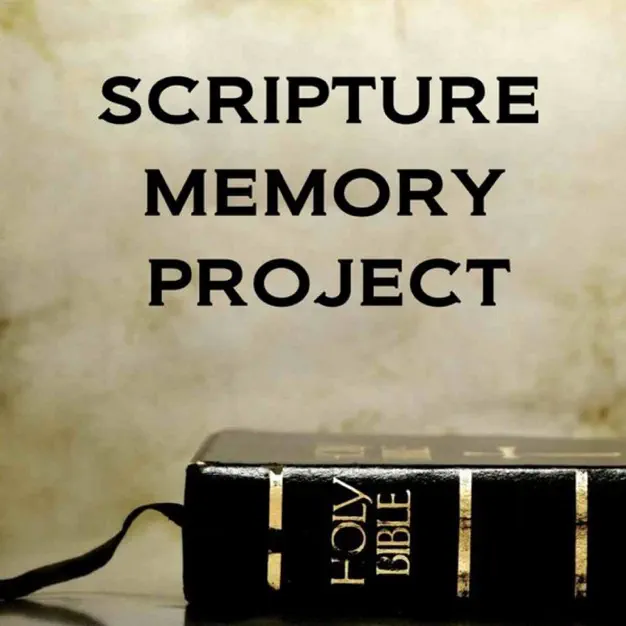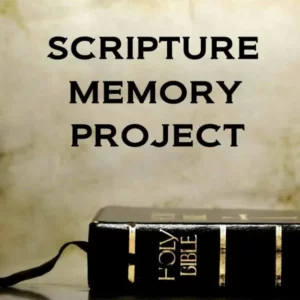 Host Todd Pylant, pastor of First Baptist Church in Benbrook, TX created 170 episodes of this podcast over five years (2015-2020) to equip the church to memorize Scripture.
He follows the "Fighter Verses Memory Verse Program." Each episode covers 1-2 verses chosen to be memorized that week. He gives a short (7-8 minute) devotional teaching on the verses to be memorized.
Listen on Apple Podcasts or Google Podcasts
Fighter Verse Podcast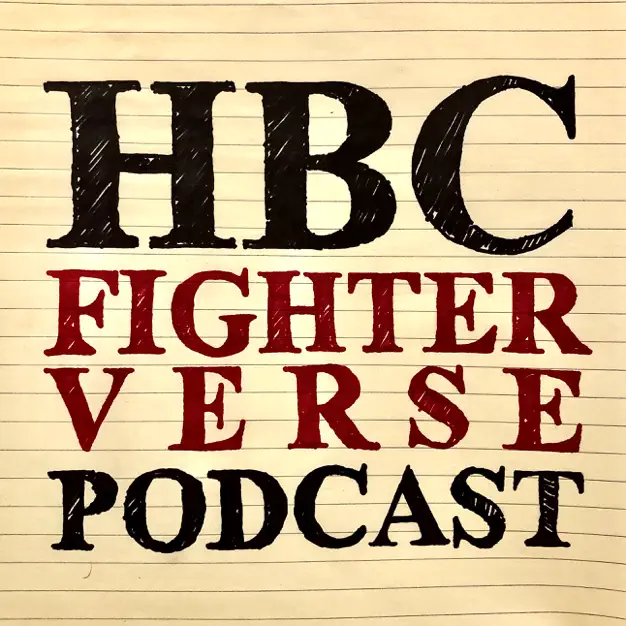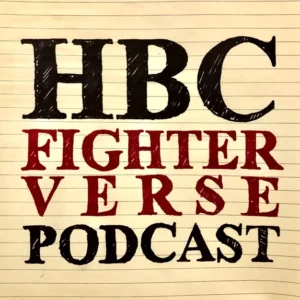 Similar to the Scripture Memory Project listed above, Keith Meyer of Harvest Baptist Church. Salisbury, MD, follows the "Fighter Memory Verse Program" where he reads the verse twice and then makes observations and applications about the scripture being memorized.
This particular podcast only ran for 24 episodes and ended in September of 2022. Still, you can listen to the episodes they have available below:
Listen on Apple Podcasts or Google Podcasts
---
Podcasts of Scripture Being Read or Sung
Not all Scripture memory podcasts just talk about how to memorize. The following list of podcasts include Scripture either being read or sung in a way that you can listen and hopefully absorb over time.
The Scripture Memory Podcast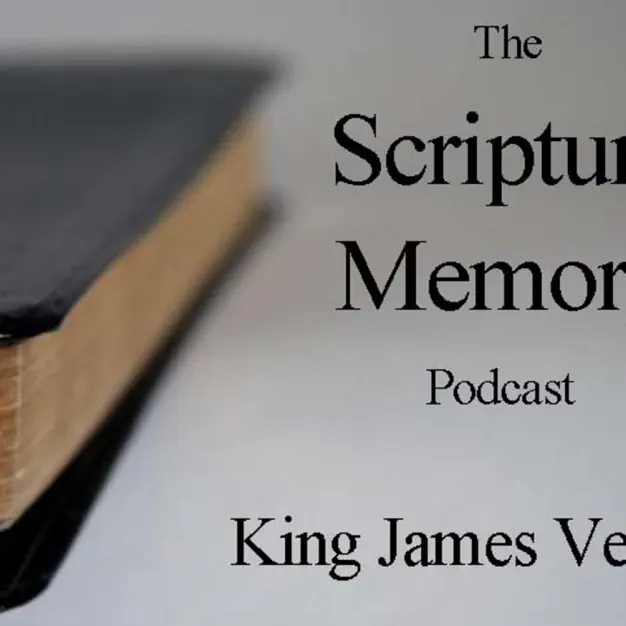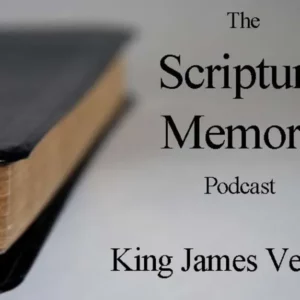 The Scripture Memory podcast was a weekly podcast of 35 episodes (2008-2010) that reads using the King James Version. Host Christ White reads a scripture one time (only seconds long) as a tool to help with scripture memory.
Scripture Memory Verse Podcast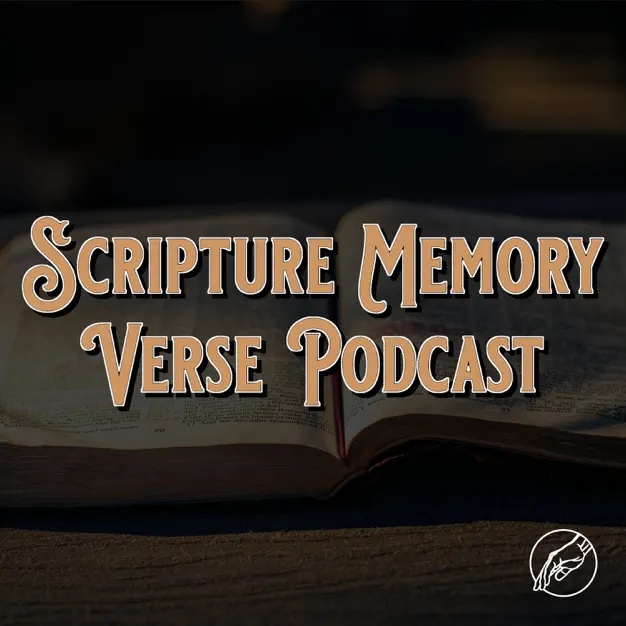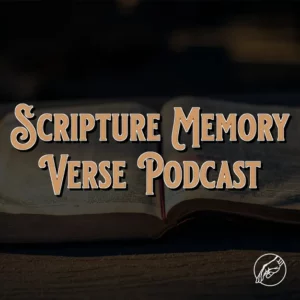 Unseen Hand Media Productions produced 23 episodes of the Scripture Memory Verse Podcast in 2022. Each episodes consists of the verse or verses to be memorized being repeated 4 times to aid in Scripture memory.
Memorize Bible Verses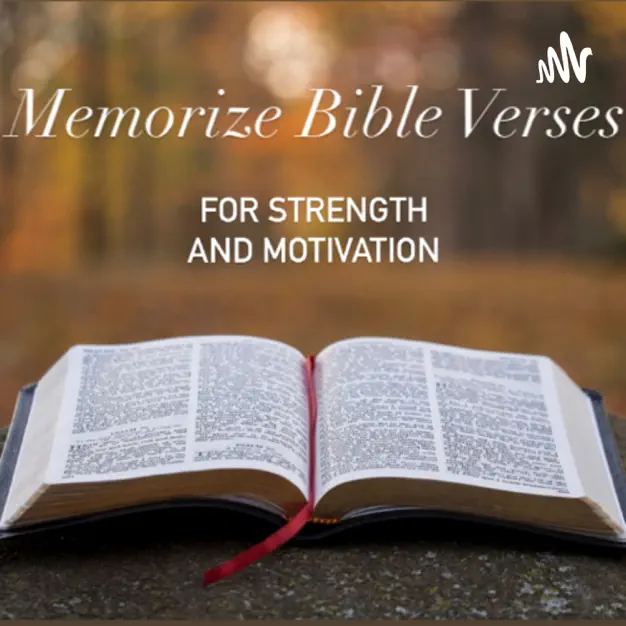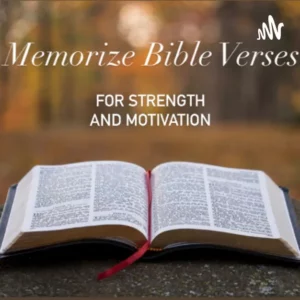 Ingrid Duarte-Reyes produced 26 short episodes of the Memorize Bible Verses podcast (2021-2022) where she repeats verses 4-5 times per episode in the King James Version to aid with memorization. With a soothing voice and relaxing music, it can also be helpful for stress relief. Many episode were also produced in Spanish.
Love and Purity | Bible Memory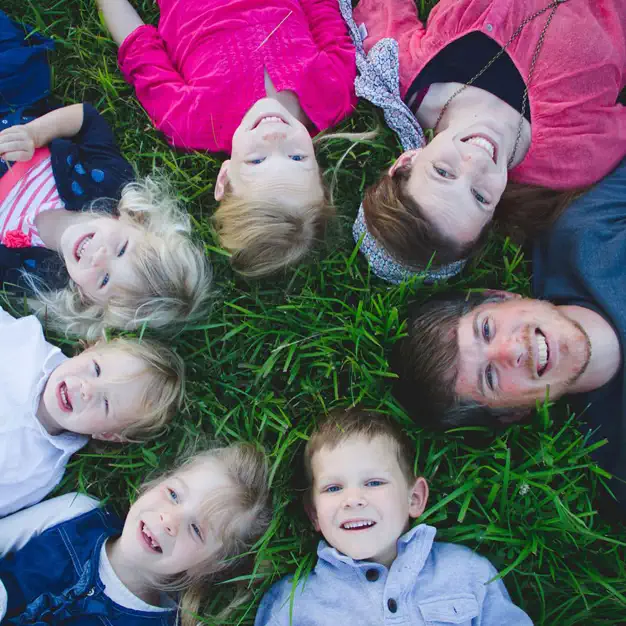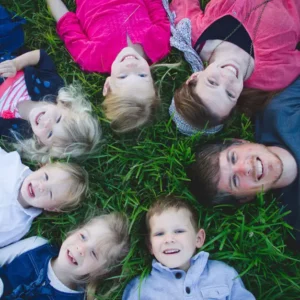 Braden Waller and family have produced 20 short episodes of the Love and Purity podcast where they introduce a song for a scripture passage to be memorized. On each episode the songs are sung acapella five times, first with the father, then the wife joins in and then the children. The songs are from 2-5 verses in length.
Basic Training 2.0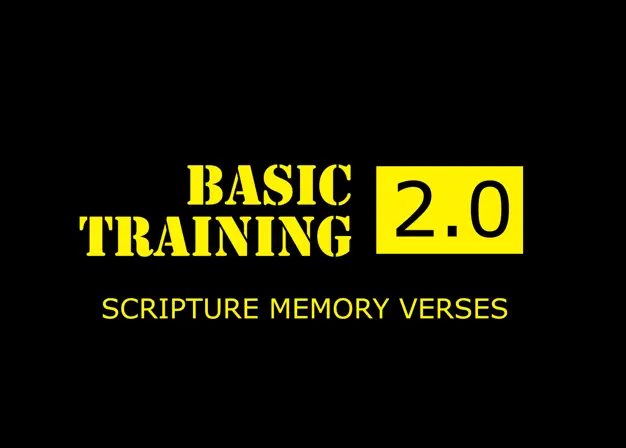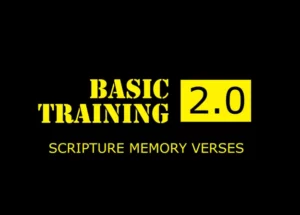 Kris Raser produced 25 episodes of Basic Training 2.0 (2012) where he reads a scripture one time from the NIV version of the Bible.
Memorize the Bible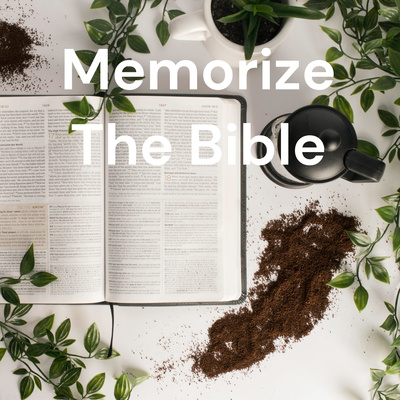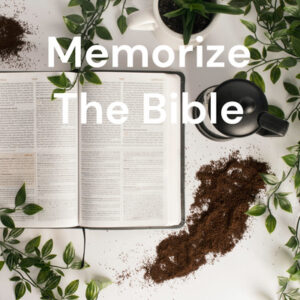 Liz House produced 15 five-minute episodes of the Memorize the Bible podcast (2022-2023) of a scripture set to music.
Notable Podcast Episodes on Scripture Memory
There are tons of Christian podcasts, even if there are very few dedicated specifically to Bible memory. These podcasts cover a number of subjects, but a few have episodes devoted to Scripture Memory which are worthy of note.
Risen Motherhood
This podcast is directed specifically toward mothers. Hosts Emily Jensen and Laura Wifler explore how the Scriptures apply to modern motherhood. Two episodes, #219 and #220 deal specifically with encouraging your children to memorize scripture.
413 Podcast
This podcast is hosted by author and speaker Jennifer Rothschild. Her podcasts include interviews and encouragements for her listeners' walk with the Lord. Episode #64 is entitled "Can I Memorize Scripture?" Jennifer is blind, so she's learned to memorize it so that he can know it and teach it. She share 9 ways that help her memorize scripture.
Coffee and Bible Time
Season 3, Episode 2 "Motivation to Memorize Scriptures"
Now That We're a Family
April 5, 2022 "Read It, See It, Sing It: A Method for Memorizing Large Passages with Our Children" an interview with Hunter Beless.