As I work through my goal of memorizing the whole New Testament of the Bible, my hope is that I will be able to share with you a number of resources that I create and use along the journey.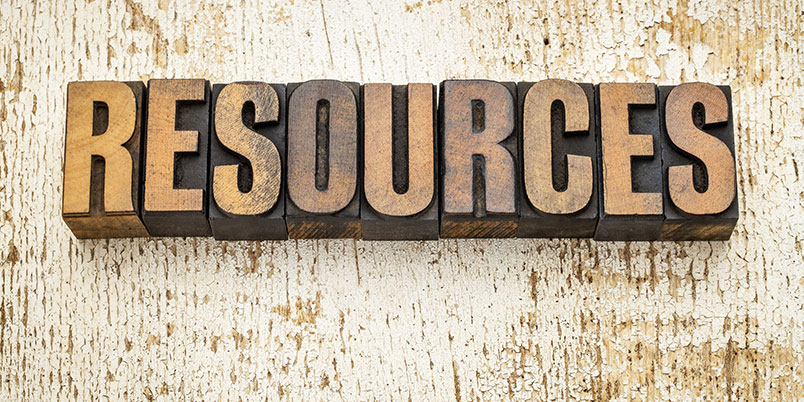 Below is the (hopefully) growing collection of tools and downloadable resources to help you as you challenge yourself to memorize more of Scripture. In some cases I may receive a small commission if you subscribe to a premium tool, and I am using this very small income to help offset the costs of hosting this website and all the related services (email, stock images, etc.).
The downloadable resources are delivered via email, but you are welcome to unsubscribe at any time. When you give me your email, I hope to provide value for you by guiding you along your own Bible memory goal and providing tips and encouragement along the way.
Enjoy and as always, connect with me on Instagram, follow my journey on YouTube or simply send me a message on my contact form.
God bless!
Recommended Memory Tools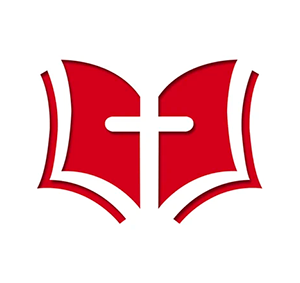 Bible Memory App
I've thoroughly enjoyed using this app to both track the verses I've memorized and provide a fun way to review the Bible verses to move them to my long-term memory. You can try it for free and get 20% off premium by using promo code MEMORYGOAL!
VerseLocker
VerseLocker is another great Bible memory app, this one produced by Scripture Memory Fellowship. It's 100% free, includes some great audio/visual tools and has numerous collections of verses for you to download and memorize.
Recommended Books About Memory
Before I started on my journey of memorizing the Bible, I did quite a bit of reading to see what was possible and what other people had done.
These are the books that made the greatest impact on me and I encourage you to give them a read.
Extended Memorization of Scripture by Andy Davis
This is, by far, my favorite introduction to extended Scripture memory. Dr. Andy Davis, who has memorized over 43 books of the Bible, goes into great detail about why you should memorize more of the Bible, answers the most common objections, and shares a bit of his method. I would start with this book and then watch my interview with Dr. Davis on our YouTube channel.
Best of all, it's a short book that you can read in less than an hour on a Saturday or Sunday!
His Word in my Heart by Janet Pope
If you're looking for encouragement, you'll find it in troves with Janet Pope's book His Word in My Heart. Janet does an amazing job providing a Biblical approach to memorizing Scripture that doesn't over spriritualize it (she talks about how it's not really commanded) but underscores the importance of memory in building a closer walk with God.
I ended up highlighting sentences on every other page of this book and I think you will too.
Warriors of the Word by Aaron & Emily House
Aaron House is the Executive Director of Piercing Word Ministries, a US-based non-profit that brings the Bible to life through drama skits that use word-for-word Scripture as their script.
In this book, Aaron and his wife Emily describe their unique process for approaching Scripture memory that can be applied to numerous methods. If you're just starting out and don't know what to do next, this book is perfect.
Speaking Scripture by Rachel Eernisse
Rachel Eernisse is the founder of Speaking Scripture, a ministry that gives her an opportunity to recite books and passages of the Bible that she's memorized in front of different groups.
In this book, Rachel offers valuable insights into why speaking the Word out loud can be so valuable in your Scripture memory journey. She shared a lot in our interview about Speaking Scripture, but there's so much more in this short but sweet book.
How to Memorize the Bible by William Evans
This book, first published in 1919, was written by a gentleman who had reportedly memorized the entire King James Bible! Dr. Evan's memory approach takes advantage of multiple memory techniques that he describes in detail. At the very least, it offers some different methods that you can borrow to use for yourself.
This is another short (and cheap!) book to inspire and encourage you.
SwordGrip by Scripture Memory Fellowship
This three-volume set of flip books produced by Scripture Memory Fellowship is a fun way to familiarize yourself with the entire Bible. Memorize verses from each book of the Bible and take the detachable verse cards with you to review anywhere you are. I interviewed SMF Director Dakota Lynch about his Scripture memory, and he was full of incredible wisdom and passion about committing God's Word to memory. They have many other resources on their website that you should check out as well.
Unlimited Memory by Kevin Horsley
Although this book doesn't cover the subject of Bible memory specifically, it is an incredible look at how world memory champions approach memorization. This book goes in-depth on the method of pegging, a helpful technique for Bible memory that includes various ways to memorize numbers (which I find helpful for memorizing chapter and verse numbers). This is where I first learned how to use The Major System and it is explained very well in this book.
Downloadable Resources from Bible Memory Goal
The following is a collection of downloadable PDF resources, available completely free from Bible Memory Goal.
How to Remember Numbers (Part 1)
Are you interested to memorize verse and chapter numbers with your Bible memory? This download is one part of my Bible memory method that shows you four different methods to easily remember numbers. Download it as a PDF now:
How to Remember Numbers w/ The Major System (Part 2)
In this PDF, we're taking a deeper dive into the technique known as "The Major System". Learn how to use this system to remember any number in the Bible and get extra tips from this live Major System training video. Download it as a PDF now:
Use the Chunk & Grid Method!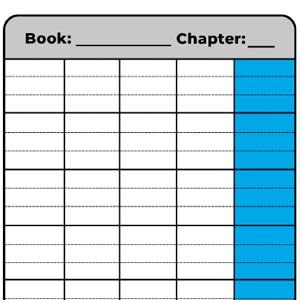 This particular memory method, introduced to me by Ronald Johnson as the Grid method, has become a reader favorite. Read the explanation or watch the 5-minute video, and then feel free to download and print this grid to use for yourself!
Use a Memory Planning Calendar!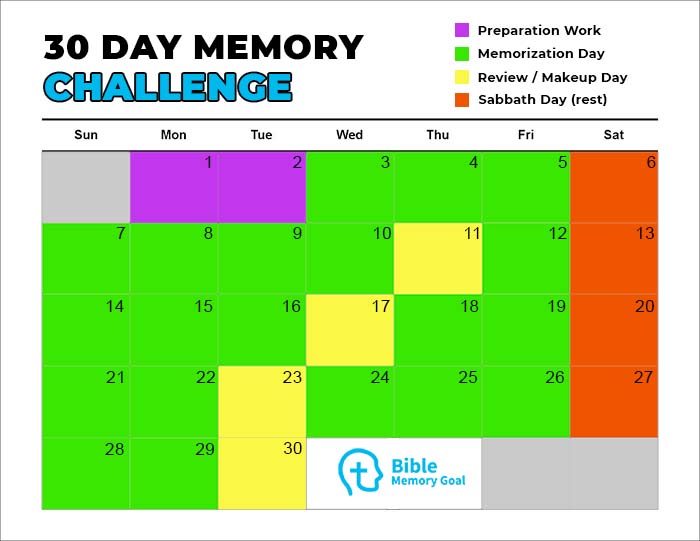 Based on the 30-Day Challenge that our memory community completed, this PDF download comes with both a blank calendar as well as a color-coded calendar that you can use to plan your own Bible memory.