Prof. Tom Meyer, also known as "The Bible Memory Man", travels the country reciting one of 20 different books of the Bible that he has memorized. But how does he do it? In this video interview, Tom explains the details of his 3-part method and what you can do to retain Scripture better.
Follow along with all the Bible Memory Goal YouTube videos!
Here are a few of the resources from the interview that he shared and are worth looking into:
The purpose of these Bible memory experts interviews is to provide you with a number of different methods that people use for extended Scripture memory. To see how other people are doing it.
I've already shared my method to memorize the Bible, but I recognize that mine isn't the only way – and probably isn't the best way for everybody.
So how does Tom Meyer "The Bible Memory Man" memorize the Bible? He breaks it down into three parts.
Tom Meyer's Bible Memory Method Explained
As Tom shared in the interview, he tries to spend one hour a day working on his memory. And most of this time is spent retaining what he has already memorized instead of memorizing new verses!
This hour of time is divided into three parts:
Speaking the Word
Hearing the Word
Writing the Word
Let's dive into each of these individually for a moment.
Speaking the Word Out Loud (Verbal Processing)
One of the best memory tools we have at our disposal is also the one that most of us don't use:
OUR MOUTHS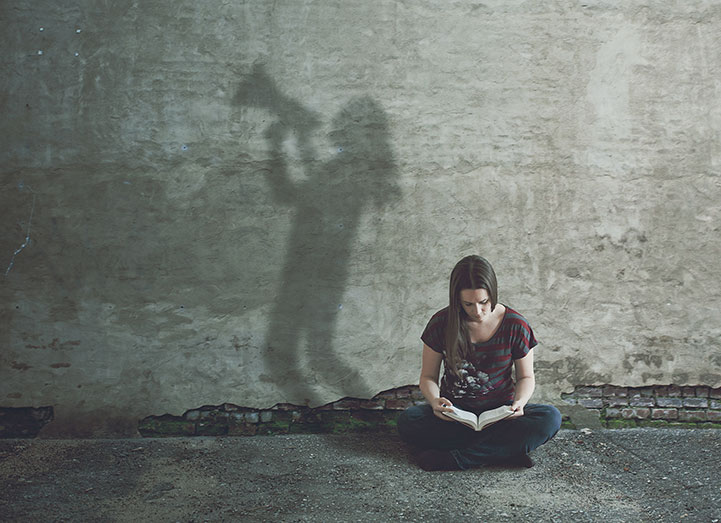 Speaking the text that we want to memorize out loud is crucial. That's not always possible, obviously, but the more you're able to find a place where you feel comfortable talking out loud (bedroom, on a walk in the park, etc.), the better.
Hearing God's Word (Aurally Processing)
When you speak God's Word aloud, you're engaging multiple senses at once.
Historically, much of the Bible was passed along to different generations orally, which means that most people heard the Word instead of read the Word.
You'll notice how effective this really is with children. They only need to hear something a few times and they can have much of it memorized. So ask yourself:
How can I listen to the Word? (record it myself? buy an audio Bible?)
How can I speak the Bible for my family/children to hear it?
Writing God's Word (Tactile Learning)
One part of Tom Meyer's process that I love most is this idea of tactile learning: sitting down and writing from memory while you speak it aloud.
Tom uses a method that he developed into the Memorization Study Bible, but it can also just be written in a good journal.
The point is that you're involving a third part of your senses (tactile, or touch) to help you memorize. It also slows you down and makes you see yourself write it out.
I hope you enjoyed learning more about Tom Meyer's Bible memory method! If you enjoyed this interview, take a moment to watch the interview with Susan Heck, a lady who has memorized the entire New Testament or even Dr. Andy Davis, who has memorized 43 books of the Bible and counting!
These men and women of God have memorized large portions of the Bible, but has anyone memorized the entire Bible? Click and read to find out.