Nobody goes from zero to having 10 books of the Bible memorized. It takes time. It takes dedication. It takes a willingness to form new habits. In this interview with Scott Stonehouse, pastor at Woodcreek Church in Richardson, TX, learn a few simple techniques for how to build these important Bible memory habits.
---
Follow along with all the Bible Memory Goal YouTube videos!
In the book Atomic Habits by James Clear, there's a quote that helps differentiate between "goals" and "systems" (habits). James says this:
Goals are good for setting a direction, but systems are best for making progress.

James Clear, Atomic Habits
In other words, it's great to set goals for your Bible memory.
It's even more important, though, to develop the daily habits that will provide progress toward those goals.
Who is Scott Stonehouse?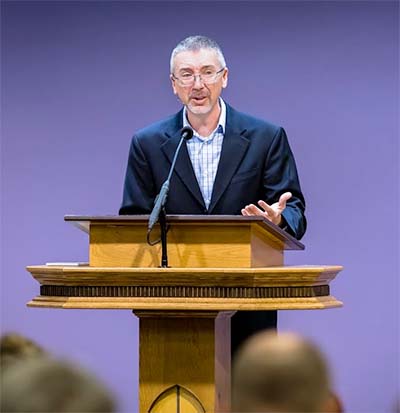 Scott Stonehouse is a faithful husband, father and servant leader who has spent more than a decade in the telecommunications industry and for the past 10 years served as pastor at Woodcreek Church.
He graduated from the University of Texas at Austin and earned his ThM from Dallas Theological Seminary.
As you'll hear in this interview, Scott approaches Scripture with an admirable humility, and is the first to admit that he "isn't good at memorizing".
BUT…
…he also recognizes the value of God's Word and has built daily habits to memorize various sections of Scripture as well as the entire book of Ephesians.
If this interview was encouraging, please leave a comment on the YouTube video!