It's fascinating how CREATIVE believers can be when it comes to memorizing God's Word. In this interview, Aaron House, the Executive Director of Piercing Word Ministries, explains how he uses acting techniques to help him with Bible memory. Listen as he walks us through this relatively simple and fun process!
---
Follow along with all the Bible Memory Goal YouTube videos!
Resources Mentioned in the Interview
Make sure to check out Aaron and his wife, Emily's book, 'Warriors of the Word Book", and visit their official website and Facebook page.
Piercing Word Ministry: This is the official website of Aaron and Emily's Ministry. This is where you can learn about their upcoming live performances and events. If you're interested in that, make sure to check it out!
Warriors of the Word Book: In this book, Aaron and Emily shares some practical and useful insights on how to memorize God's word more effectively and how you can apply this in your day-to-day life.
Warriors of the Word Facebook page: This is the official Facebook page of Aaron and Emily's Ministry.
Of course, we'd also love to have you join our Bible memory community with hundreds of other people around the world who have prioritized the memorization of Scripture!
Join Others from Around the World
who are memorizing the Bible together.
Interview Transcript: Aaron House
Josh: Join Aaron and I for the next 20 minutes. Let's jump in.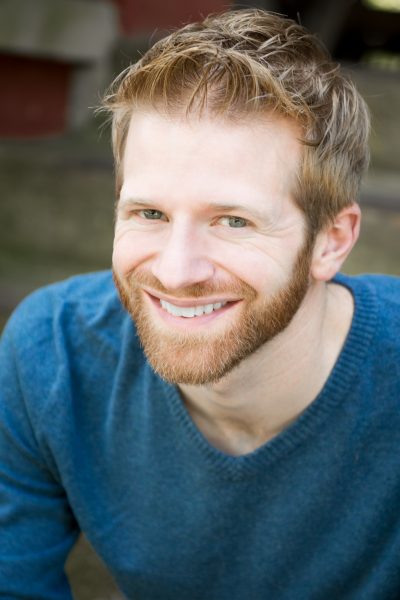 Aaron House: Memorizing God's word is not just an ending of itself. Memorizing God's word has a purpose to win spiritual victories in our lives. To really accentuate that, we kicked the book off Warriors of the Word with a story about Emily and I, and how early in our marriage we went through some early term miscarriages.
It was obviously very difficult for me and especially for my wife during that time. And she would oftentimes be crying herself to sleep at night and I would be there comforting her and she'd ask for me to read Scripture to her, specifically Psalm 34. And so, I began to read this to her every night and I decided if I'm going read Psalm 34 every night to my wife before she goes to bed, I might as well memorize it.
So, I did.
And I memorized Psalm 34 and I began to quote it to us as we would walk along the road, or as we would drive, or as we would be receiving yet another pregnancy announcement from a friend and the tears would begin to flow. And so, we were able to be encouraged that through this passage, and reminded that God is good even in the midst of grief. And so that has been a huge way that God has used that particular passage in our lives to win spiritual victories and to do powerful things in our lives.
Josh: That's awesome, and if I remember right you now have three beautiful children, is that right?
Aaron House: That's right. We have three children ages six, five, and two. So, it's a busy household, it's a fun time.
Josh: It is, it's a good time in life, right. I got a five and ten year old. He's going to be ten years old in about a week and a half. So, I know how that goes.
So, you guys also now have this ministry, Piercing Word Ministry, that I didn't even know this existed. It was really exciting to see where you go around and it's almost like a theatre troop but Scripture is the script. So, explain that a little bit because that just so neat and I've never imagined that before. I'd love to see it.
Aaron House: Yeah, so, we have teams of people that tour around Lancaster County and beyond. We're based in Pennsylvania. And we bring God's word center stage. And so, we literally take whole books of the Bible. Some of them are more compiled Scripture performances. For instance, the one story that's compiled from genesis to revelation that shows how the entire Bible points to the person and work of Jesus Christ all in 60 minutes.
And it's really just a powerful thing to see God's word, word for word on the stage. And some people are like what does that look like. Were not in bath robes. We have oftentimes modern-day concepts and modern-day attire. And even some modern-day props to really just bring the relatability of Scripture to the current context that we are performing in.
There are so many times where we read the Scripture but we don't actually hear in our heads the way that they say it. So, there's thing that we actually miss because we don't understand the emotion or the intent. There are times where Paul is sarcastic. And its like we read it seriously, we're like what is he trying to say here, we're confused. He's being sarcastic for a reason. And so, to hear it in that context is so helpful.
Josh: Yeah, exactly. So, I want you to dive intro this just a little bit even though I know most people that are listening to this or watching this right now, we're motivated, we have a desire to memorize Scripture, but I still want to just bring out this quote that I got from you that I just thought was excellent. It says, "The Bible on your smartphone is a sheathed sword. It's not going to do you a lick of good in the heat of battle." I'd love for you to just, I mean, for just a moment, talk about how that has been true in your life in terms of memorizing it as opposed to just having it at the ready on a phone or knowing where it is. You know what I mean?
Aaron House: Yeah, well I've experienced it. Yeah, personally I mean it's a lie of the enemy. That's like you've got everything you need right there in your pocket, on your smartphone app, in the Bible app. But when really in the heat of temptation, Satan's breathing down your neck, you're not going to be like, hold on, let me just look up the perfect verse to fight you right now. No, you're already dead, you already lost.
Or in that conversation with a friend where you have this random opportunity to share the gospel, random open door and you need to have God's word in your heart, in your mind, on your tongue. Ready to share with that person or with a brother or sister in Christ who needs encouragement or to fight that temptation or whatever it is. We need God's word in our hearts and our minds to be able to actually win the spiritual battles that are coming against us on a daily basis.
Josh: Absolutely, all right. Let's take a moment if you don't mind to really dive into tactical, I guess. You seem to come at this a lot from a theatrical standpoint. I've been very fascinated by that because I think there's a lot to learn in that. So, you've got a whole process in your book. The progress, your memorization process, can you walk us through a little bit of what that looks like and why you do it certain ways?
Aaron House: Yeah, definitely. Some people don't ever memorize because they don't make a plan to memorize. Some people jump in and they just start with doing it and they're not actually thinking about how they're doing it or being strategic in a way that's going to be helpful or beneficial. Most people aren't even taught how to memorize. The schools don't teach it. They're just like memorize this and they expect you to do it.
So, what we teach in our Warriors of the Word book and curriculum is really a simple step by step process starting with knowing why you're doing it. And then from knowing why, you need to know how. And the steps of knowing how includes planning it, understanding it, seeing it, saying it, and doing it which is the active memorization process that we talk about in the book. Reviewing what you've memorized and then applying that to your life. Because if you don't apply it to your life, what's the point? And then the final step of the process is actually not applying it. It's to repeat the process over again because we don't want to just memorize one passage and move on. We want this to be a lifelong spiritual discipline in our lives that's going to be impacting us not just now but for the rest of our lives.
Josh: Yeah, so within that process, I know that you talk about different learning styles. And I know that that's true even just my wife and I, the way that she learns is different than the way that I learn. How do you think that? I mean you've got a visual, auditory, and kinesthetic which is obviously the movement or an action of some sort. How do you think that an understanding of a person's learning style can help them better memorize Scriptures? Say for somebody that's feeling stuck or just feels like they're just not good at it.
Aaron House: I think its enormous. Because everybody learns in slightly different ways. Everybody learns in the same way, but everybody learns in different ways. We all learn with all three learning styles, but we have different ones that are strongest. For instance, I'm strongest in auditory, then kinesthetic then visual. I'm not a very visual learner. So, I don't employ a lot of the visual techniques that some people might really gravitate towards. I still include all three because you need to make sure that you're being a good teacher of yourself. That's what people don't realize.
So, when you're memorizing something, you're actually a teacher of yourself. And if you want to be a good teacher of yourself, you use all three learning styles. But most people when they go to memorize, they memorize like this. They're just silently reading. How many learning styles is that? One visual and a weak one at that. So easiest way to stop that bad habit is to say it out load while you memorize. But in order to do that, you've got to memorize in a place where you feel alone with limited distractions. And that's really key for active memorization.
We encourage people that are struggling with memorization to analyze. Are you using all three learning styles? Are you memorizing in a place where you feel alone with limited distractions? So, you can be a little crazy, and do the Scripture not just see it, not just say it, but do it. What does that look like? Well, maybe it's creating hand motions. That's my wife's favorite way. Or maybe it's acting it out, which is obviously my favorite way. Or maybe it's gaming it.
For those that are extremely visual or whatever or maybe more mild-mannered and you're like, I don't act. You can do the writing the first letter of each word or the Scripture Memory Fellowship has an app called VerseLocker, it takes words away or blurs them. And you can do the really fun games that are very visual. And for those that are more the word gaming kind of people. So, there's lots of different Bible memory techniques that can be utilized depending on what your strengths are. And you can capitalize on that.
Josh: Yeah, 100%. I think one of the things that definitely I'm a proponent of on this channel and everything is I've got a way that I enjoy memorizing, but it's constantly evolving as I talk to different people. And even what you're saying, using hand motions or using motions as a way to trigger in my brain something else. That can be big, but for I mean, even just going and speaking it out loud. So, like when I take my dog on a walk, I'm speaking it out loud, I'm hearing myself speaking it. And it adds a different dimension to that review and that learning that helps it stick more. So can you briefly walk me through like let's say, I'm just going to assume that you haven't memorized Habakkuk yet. And so, let's say that I challenge you.
Aaron House: Correct.
Josh: Okay, all right. So, if you haven't memorized Habakkuk and I am challenging you to memorize Habakkuk for some reason or it becomes something that you want to do, how would you start that process? And what would it be for you to actually start and then continue on to memorize and review?
Aaron House: Yeah, that's a great question. So, I would first plan it out. I would figure out how many verses are in Habakkuk and how many verses a day I think I could manage at this current season of my life with three kids. So that might be six verses a day, that might be whatever. I would have to figure out what that needs to be. And so, I would decide how much time I need to spend to do those few. Maybe I think I can an do six verses in 15 minutes a day, and I can plot it out for five days a week, I need two rest days. It's a recovery review days that I plan it out as the first step.
We actually have a Memorization Planning Tool Calculator on our website Warriors of the Word so people can just do it very easily instead of having to make their own Excel spreadsheet. If they're wanting to memorize the book of the Bible for instance.
After planning it out, I would get some accountability. I would generally have some sort of time where I would be sharing this passage for a group or before I begin, schedule it. Schedule a time to share. If I don't schedule a time to share before I begin memorizing, guess what? I might fall off the bandwagon it might not ever happen.
And then make sure that my plan is I'm finishing a solid two weeks before that recital or that sharing time. So that I can polish. And then if I get an accountability partner and be able to share that with them each week. Let them mark it up and give it back to me to polish as we continue to move forward.
And then when I memorize, I don't want to spend my best efforts on review every day. I start with active memorization on new material and then move to review. It makes sure that your best efforts go towards the hardest task. So, start with active memorization, then go to solidification review, then maintenance review.
So, solidification review is solidifying what you've memorized over the last few days, maintenance review is long term. So, you go in that order during your memorization times and you'll find greater success. And if you've planned it out well, then you'll know these are the verses I'm doing active memorization on, these are the verses I'm doing solidification review on, and these are the verses I'm doing maintenance on, and you can have it all planned out so that you can use your time very efficiently.
Josh: Wow, I love that. And I don't know why that hasn't dawned on me in the past. Because there are so many times that I finish my review and I'm just that's all I can do for the day. Yeah, I mean that makes perfect sense. So, you're taking the most productive part of your memory time and devoting it to adding new material. I think that's really cool.
There are two other things you mentioned that I wanted to point out. One, accountability, I think that is huge. And one that maybe a lot of people are maybe just too afraid to really dive into. And to that effect, I know that you guys have a Facebook group through the book that I'll put a link to in the description. We also have an awesome Bible Memory Community that you can join. That does provide at least a little bit of accountability, but there's just even something better about having somebody you know in the community.
Aaron House: Well, and the cool thing about those networking communities on the Warriors of the Word Facebook group and yours is you can find someone on there that you relate with and you can dive deeper with that person. Maybe you live at Timbuktu, and you feel like you don't have anyone that you can be accountable with. You can find connections to make that accountability connection on those types of platforms.
Josh: Absolutely, and I think the second thing I point out related to that is I think that a lot of people fail to recognize that verbalizing, actually saying it out loud to somebody that that is huge. I know how well I've memorized by that moment when I'm saying it out loud to somebody. Because I give myself a lot of forgiveness when I'm just saying it in my head.
Aaron House: And you really begin to understand what your actual trouble spots are. And I know some people are like, well, but I don't want to be prideful. I don't want to memorize God's word and to be proud. And which is yes, we don't want to memorize God's word in pride, 100%. We also don't want to hide our lamp under a bushel so that it doesn't make any effect in our world.
So, if you're memorizing God's word, this is a blessing for you as well as a blessing to share with others. And so don't be afraid to have that accountability partner to share with your small group at the end of memorizing it. To do that as you a way to give God glory. And yes, God should be the one receiving glory not us for what we're doing. But in that, and like you said, when you say it out loud to that person, and if you have them mark your mistakes and don't let them stop you.
Don't let them stop you while you're going. Unless you need the next word or phrase, you can say help or line something simple. And you keep going, try to get the flow, try to keep the flow. Because if they stop you that's not helping you. That's not moving things forward. So marking your mistakes and then showing you, you can say "Wow, I actually only need to connect this phrase together, and fix this word here and this thing over here, and I thought it was feeling a lot worse, but its really just these three things." And so its really helpful to make sure you have somebody help you with that.
Josh: Yeah, 100%. Well Aaron, you've been very generous with your time. I want to maybe finish up by asking you to answer two different questions. One is what advice would you give to somebody that's just starting out and maybe its just everything that I've already shared. But then for somebody that is deep in, just any encouragement or advice that you have based on your experience of having done this for many years.
Aaron House: I want to give encouragements for both. So, if you're starting first, if you're like, wow it's been on my best intentions list to memorize God's word and I haven't done it and that's why I'm watching this video. Well then, I would say take a step further than you think you can go. Not 10 steps further than you think you can go. A step further than you think you can go and get accountability and share that goal with them. And if you're looking for ideas on where to start and what to memorize and why to memorize it, we have a whole chapter in Warriors of the Word chapter three about really a methodology of what are you going to choose for you personally right now. And how is that going to make the biggest impact in your life. Instead of just memorizing random genealogies.
And so, you've been in it and you're it to win it. And you've been memorizing God's word and you've been doing maybe even large portions. My encouragement is to don't be discouraged. Don't lose heart. Memorization of large portions of Scripture is a lifelong spiritual discipline. It's not a short sprint. Although at the same time, it is oftentimes a sprint to get there. And then you maybe have seasons where you're reading more and meditating more in other ways. And then you memorize and then there's this flow. And maybe there's times, maybe there's a rhythm where you find where you're reading and memorizing as you go along. So maybe that a flow for a while.
Don't be discouraged if you're feeling like, wow, I was doing well at memorization. Now I'm feeling discouraged or I'm not doing as well. It's lifelong, it's a relationship with Jesus. And so just like you may go through seasons within your marriage where you know, wow, we were having a date night every week, and now we're like having a date night once a month There's ways you can continue to stir up your affections for each other. And then we can stir up our affections for God, as we continue to pursue him and make steps towards that relationship.
Other Bible Memory Practitioners
If you're interested to learn about the experiences of other Bible Memory Practitioners, check out these interviews:
Andy Davis: a senior pastor of First Baptist church in Durham, North Carolina.
Janet Pope: author of the book, "His Word On My Heart."